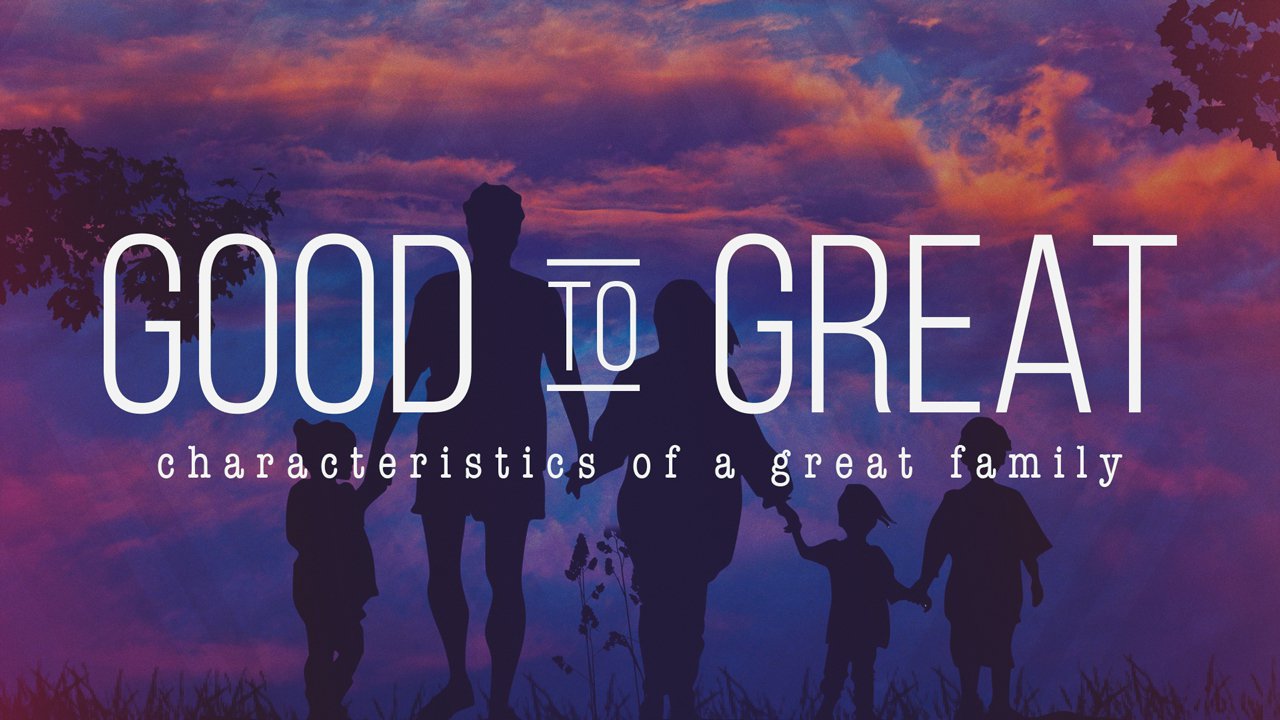 Next Steps
GOOD TO GREAT: CHARACTERISTICS OF A GREAT FAMILY
Ephesians 5:22-25: The Question Every Married Person Must Ask (LESSON 3)
"Wives, submit to your own husbands, as to the Lord. For the husband is the head of the wife even as Christ is the head of the church, his body, and is himself its Savior. Now as the church submits to Christ, so also wives should submit in everything to their husbands. Husbands love your wives as Christ loved the church and gave himself up for her," Ephesians 5:22-25 ESV
OPENING: Describe your vision of a "great marriage." Where did that picture of a great marriage come from? What does a "race to submit" look like in marriage?
TEXT: Read Ephesians 5:22-28 from a variety of different translations. Please read John 13:34-35; 1 Peter 5:7; Colossians 3:12-19; and 1 Corinthians 13:4-7.
How do you immediately respond to Ephesians 5:22? How does the word "submit" sound to you? Ephesians 5:21 says that we are all supposed to submit to each other out of reverence for Christ. Why is submission to Jesus so difficult? Why is submission in a marriage so difficult? Discuss this definition of submit; a person with a free choice having the voluntary attitude of giving in, cooperating, assuming responsibility, and carrying a burden? In what ways did Jesus do these things for us?
Pastor Brian stated that every married person must occasionally ask the question, "Am I winning the race to submit?" What are some of the advantages of asking this sort of question? How might this question keep your marriage healthy? What are the fears associated with this question?
In Colossians 3:12-17, Paul gives us a "how to" on submitting to one another. Which of the actions/characteristics in this passage are the easiest for you to do? Which of these actions is the most challenging? Which of these is the most helpful in winning the "submission competition"?
Paul tells us in 1 Corinthians 13:7 that love believes all things. Some translations use the term "trusts" instead of believes. What role does trusting and believing your spouse have in winning the race to submit? What happens if we lose this trust? Are we willing to submit to someone we don't trust or believe? Is that why submitting to God is so challenging? Is it a trust issue?
NEXT STEP: In what areas of your marriage are you winning the race to submit? Where are you losing the race to submit? Where are you not even playing? What can you do this week to submit yourself in the key relationships in your life? What anxieties, or fears, do you need to cast on God in order to win the race to submit?